JOHN ROBERTS SPA
John Robert's Spa was looking for an updated responsive website design that helped focus on online booking.
Research  |  Wireframe  |  Prototype  |  Interaction Design  |  Visual Design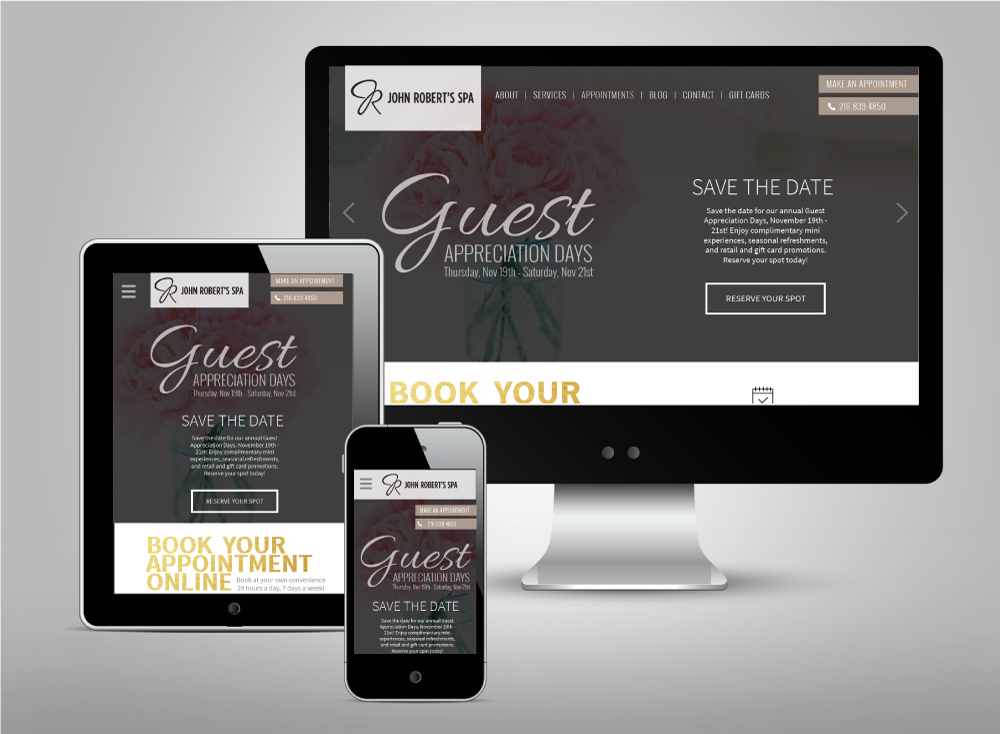 MY ROLE
I lead the design of an updated website for John Robert's Spa. They were looking for creative direction on colors, imagery, and more.

THE CHALLENGE
As a modern man and women's salon and spa, John Roberts wanted to update their website to better reflect their brand. It previously had outdated branding and wasn't responsive. They wanted to emphasize that you could schedule appointments online and present their services upfront in a more visually appealing way.
THE APPROACH
After initial discussions with the John Roberts team, I created a few different sets up mockups. I moved their phone number and Book Appointment button to the top right of the page within reasonable reach if using a mobile device. On the homepage, the full-width sliders can emphasize current promotions, special services, and more.
Just after the scroll are the different salon locations and an area again featuring the call to action: book an appointment.
THE IMPACT
By updating the John Robert's website to be responsive, it is now easier for customers to view services and locations and either call to book an appointment or do it on their mobile device. This has helped increase overall service bookings.